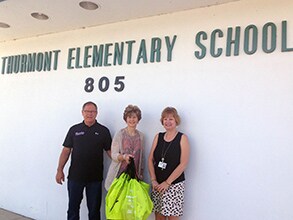 Krietz Auto Repair has had the privilege of providing auto repair, maintenance, tire services and auto sales in the Frederick community and surrounding areas since 1983. Our success comes from our wonderful customers and we strive to give back to the community that we live and work in!
One organization that we have had the pleasure of supporting is Supporting Older Adults through Resources, Inc. (SOAR). This all volunteer non profit organization is dedicated to serving senior citizens of Frederick County, MD and assisting with their everyday needs. We have partnered with them to deliver holiday meals for shut in seniors who wouldn't otherwise get to enjoy a hot turkey dinner and have also helped with the purchase of a car for two brothers, one of them a Veteran, who needed reliable transportation to get to medical appointments in Baltimore.
We are also proud to be a sponsor of Nymeo's Passport to Fun Program to help "make summer an adventure for students." With the help of Frederick County Public Schools, Nymeo was able to provide students with book bags full of items that would allow them access to fun and educational destination points throughout the county, including Transit bus passes and other free or low-cost admissions. It is the goal of Nymeo and their Passport sponsors to provide these students with a great summer experience without the cost.
For the past several years, we have been a supporter of The Patty Pollatos Fund. The PPF, Inc's mission is to raise money for cancer patients, those affected by Alzheimer's, Heartly House, Red Cross, youth scholarship, and other worthy charities in the Frederick community and surrounding areas.
Krietz Auto also proudly supports Frederick County's youth in agriculture. We have been a supporter of the Frederick County 4H program for the past 18 years, purchasing livestock at the Great Frederick Fair. Revenue from the livestock sale goes directly back to our youth. Krietz Auto has also been a major supporter of the ABC Junior Show, an annual cattle show, for the past 10 years. Participants in the ABC cattle show range in age from 8-21 and come from all over the region to exhibit their cattle and demonstrate their showmanship ability.
Krietz Auto participates in several donation drives throughout the year to collect supplies for organizations like Mutts Matter Rescue, the Alan P. Linton Cold Weather Shelter, and backpacks for local elementary schools, just to name a few.
Check back soon for more information about the great local events we participate in. Or, if you would like to partner with us, please talk to any of our friendly team members or
contact us
.
__________________________________________________________________
The Faith House-There is nothing that brings us more joy than reaching out to our community. At the end of last year, we had the privilege of taking the Faith House under our wing and donating items to the residents that live there. It was such a blessing to bring joy to an incredible group of people with normal household items that we take for granted everyday. We are so thankful for the wonderful organizations on our community that put people first no matter what.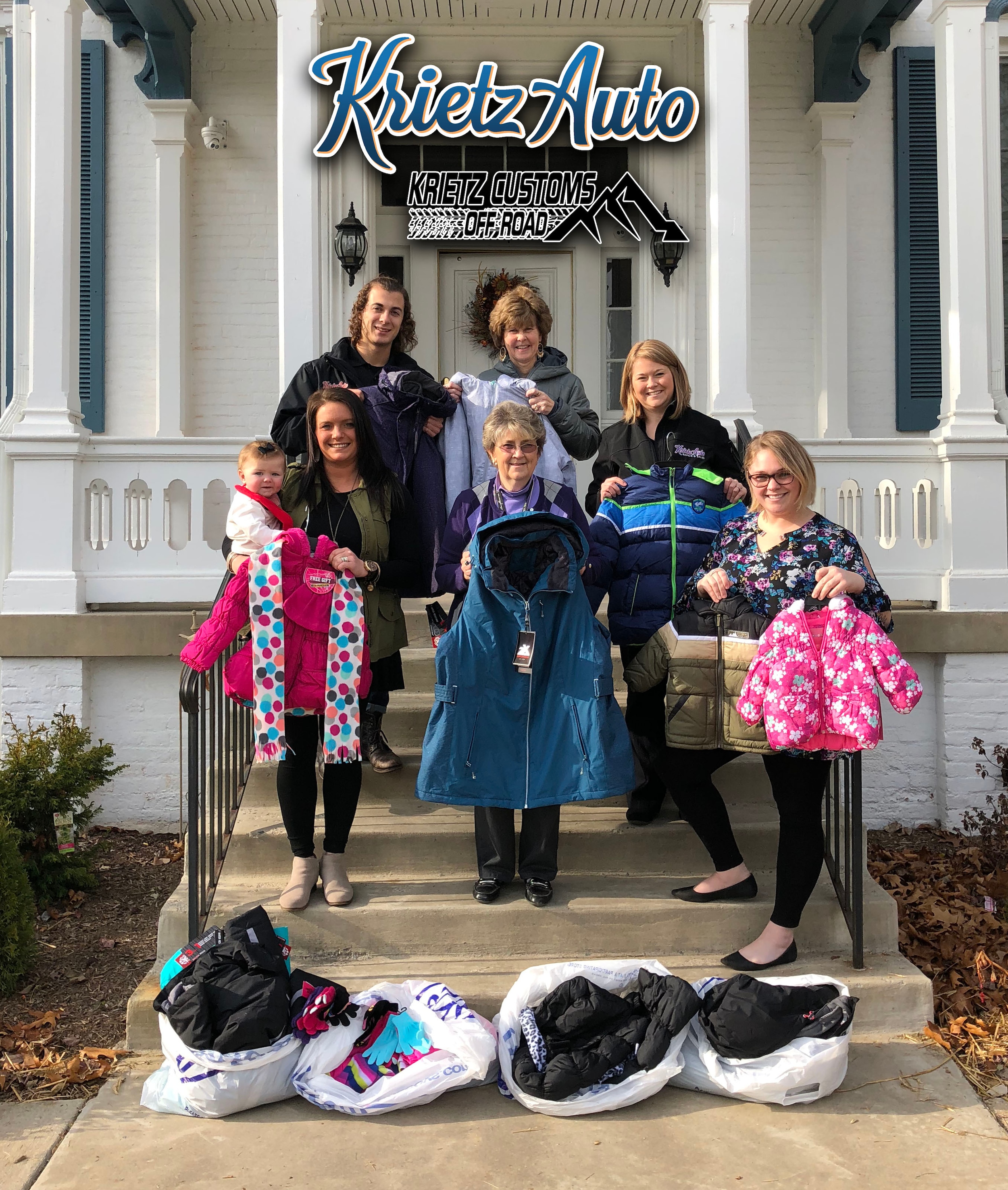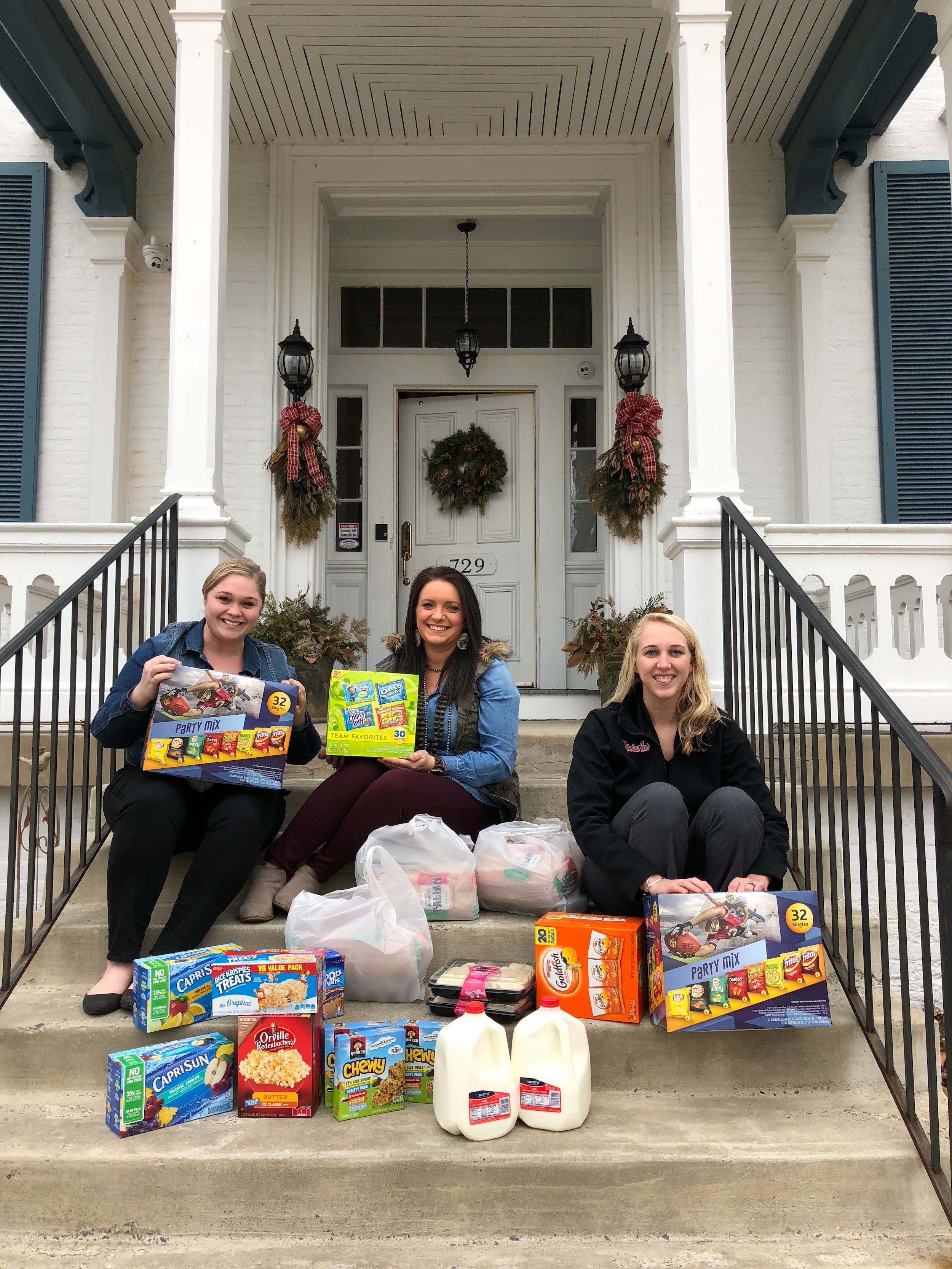 __________________________________________________________________