Lifting Your Truck? You already know you can look no further than Krietz. That's because Krietz expertly installs custom vehicle work using all the leading brands.
Looking for a little insight into our process? Here's a step-by-step guide to how vehicles are customized.
The first step in custom vehicle work is deciding on the kit. The right kit for you will depend on how you want your truck to look and perform. Are you trying to stand out in a crowd? Maybe you want to be able to crush difficult terrain. The options are there. Here's what to expect from each kit.
Leveling Kits
Leveling Kits are used to raise the front end of your vehicle, making it level with the rear.
This is done in two ways:
Strut and Coil Spacers
Leveling is typically accomplished by placing a spacer at the top or bottom of the vehicle's front strut assembly or coil spring.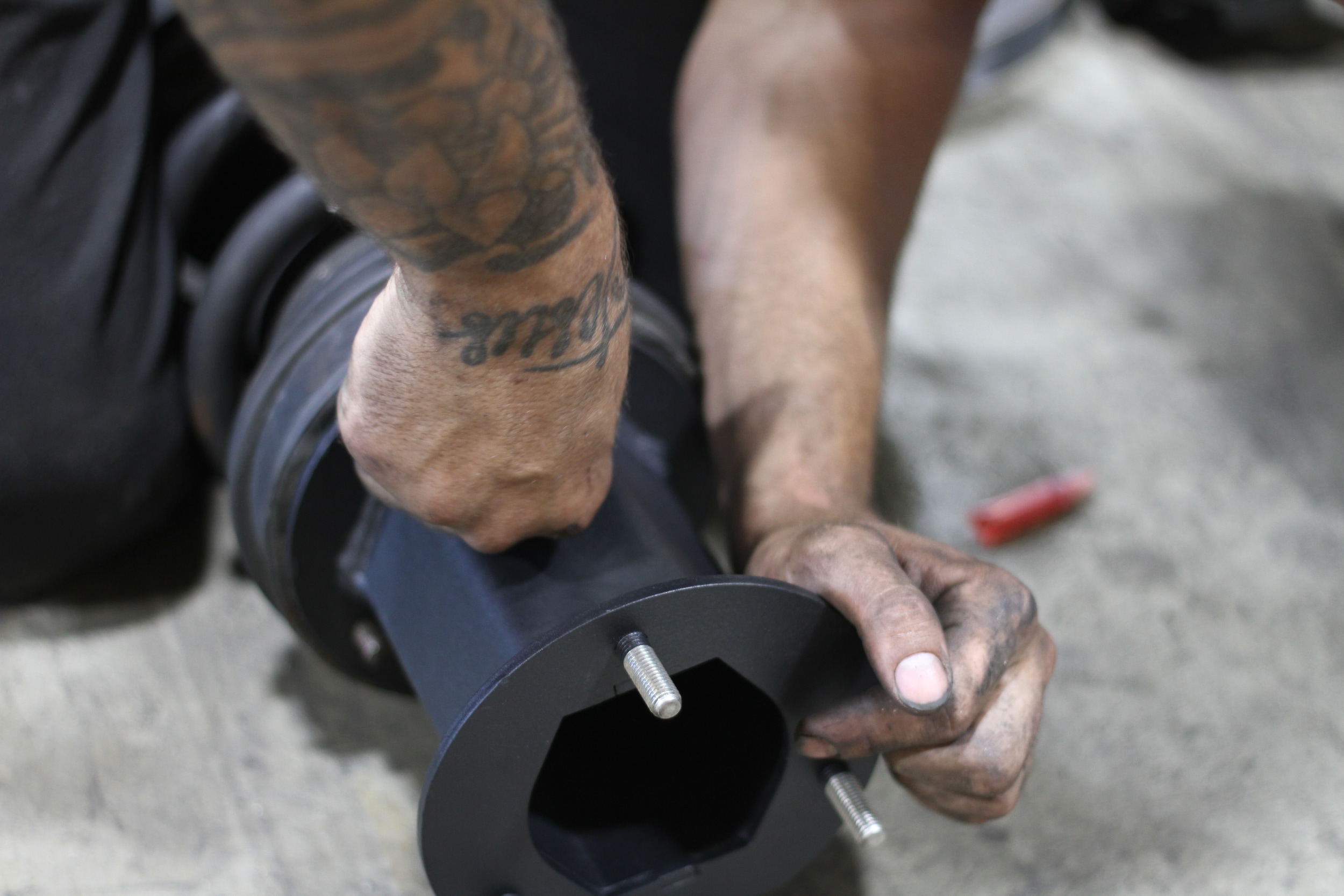 Torsion Key
For vehicles that have a torsion-bar suspension, a replacement torsion key or torsion-spacer is used to lift the front of the vehicle. Replacing the torsion key requires use of a special tool that makes this installation a more complicated process.
Suspension Lift Kits
If you're looking for the maximum lift and you want your vehicle to be a top performer off-road, then suspension lift kits are the way to go. This type of kit offers the most diversity as it can include a combination of the aforementioned strut and coil spacers and other options like shock absorbers or mounting brackets.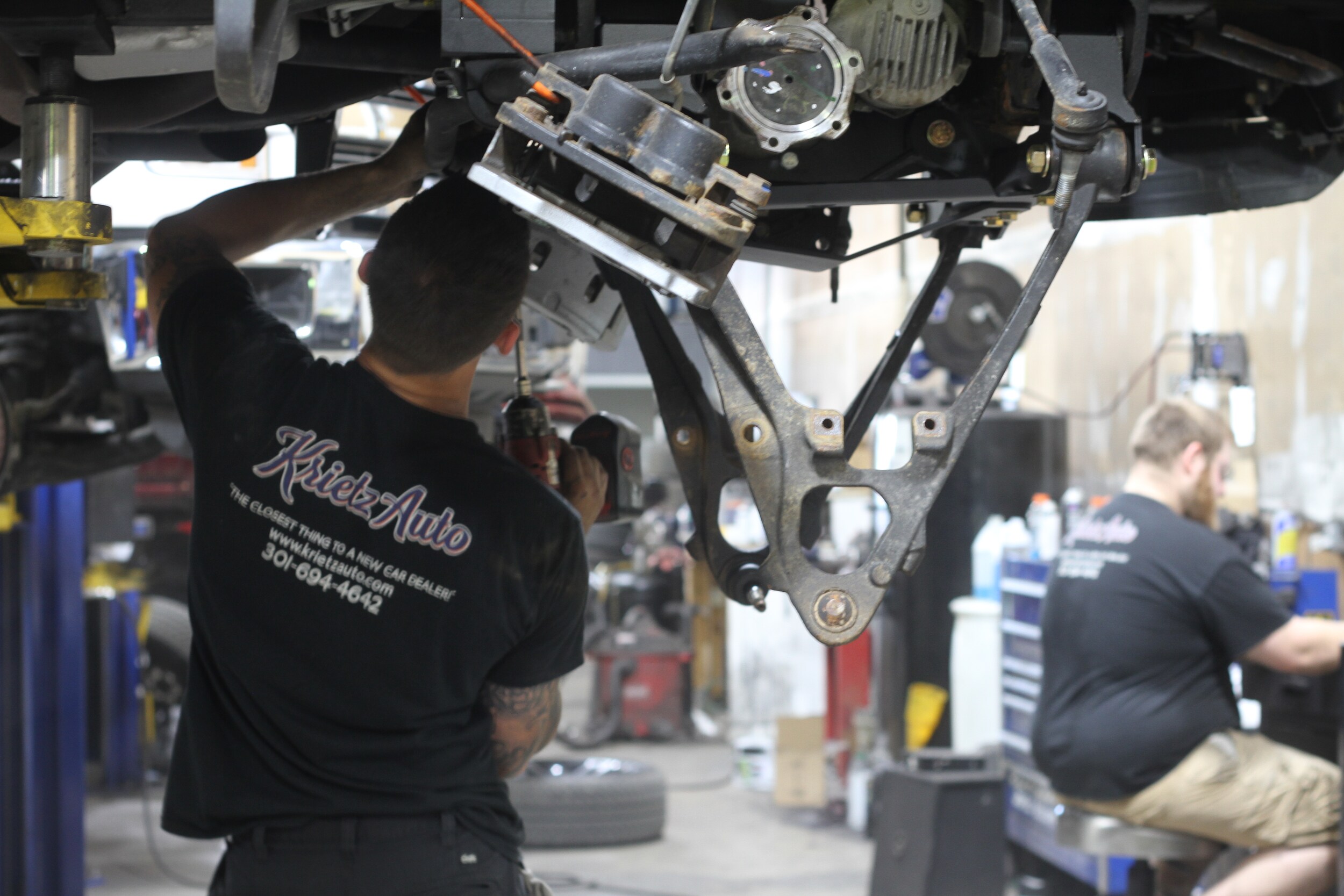 Block Lifts
This is used on the rear of a vehicle equipped with leaf springs. In this case, the block acts as a spacer between the axle and leaf springs. These are sometimes used with a front struct or coil spacer for a simple lift.
Leaf Kit
Leaf kits are almost exclusively used on the rear of vehicles. Leaf springs are installed on the existing spring pack for lift.
Shackle Lifts
Shackle lifts replace the leaf-spring shackles that came on your vehicle in order to raise the height of the leaf spring suspension.
Spindle Lifts
A spindle lift raise the front end around 3 inches using a modified spindle.
Shock Absorbers
Suspension lift kits often include new shocks, that help with longer suspension travel. Kits may offer different options like dual front- shocks
At Krietz, we carry a wide variety of products for lifts, but here's what our standard upgrade would include: a Leveling Kit or 6" Rough Country Lift, 20" or 22" Fuel Offroad, Moto Metal, KMC XD Series, or Hostile Wheels and Four Wheel Alignment, Four Wheel and Tire Mount, Balance and Lug Nuts, 35" Nitto Tire-Terra Grappler 62, Trail Grappler or Ridge Grappler, Color Match Fender Flares.
Optional Upgrades would include anything from Rough Country DS2 Drop Steps to Weather Tech Floors Mats. For more info about our Custom work visit us here.